Services Menu
We do FULL 30, 60 & 90-minute treatments.
We strive to customize each massage & facial to meet your needs and encourage you to communicate with your practitioner to ensure that your specific therapy goals are met.
Simple is good. We are a simple studio that focuses on therapeutic massage & facial treatments. No water features. No hair or nails, just massage & facials… and facial waxing.
Oxygenate & Feel Great Massage

At 9,600 feet, you need this altitude relief! Pure oxygen is delivered through a nasal cannula for the duration of your Swedish, Deep Tissue or Sports massage. Supplementing with oxygen helps relieve headaches, shortness of breath & fatigue.
w/Swedish, Sports or Deep Tissue
60 Minutes
$160
w/Swedish, Sports or Deep Tissue
90 Minutes
$240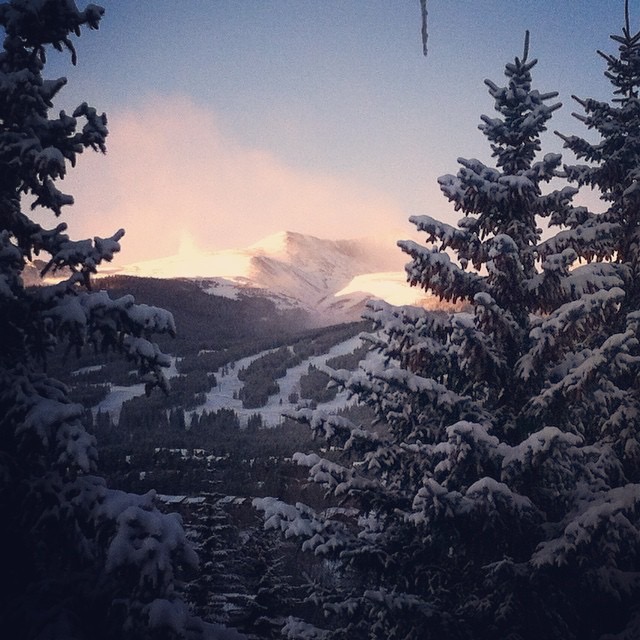 CBD Pain Relief Massage
This therapy uses our proprietary CBD balm during your Swedish, Deep Tissue or Sports Massage to provide immediate pain relief. CBD also provides a calming effect and is a top notch anti-inflammatory. It contains no THC.
w/Swedish, Sports or Deep Tissue
60 Minutes
$145
w/Swedish, Sports or Deep Tissue
90 Minutes
$205
Or add to any Treatment
$25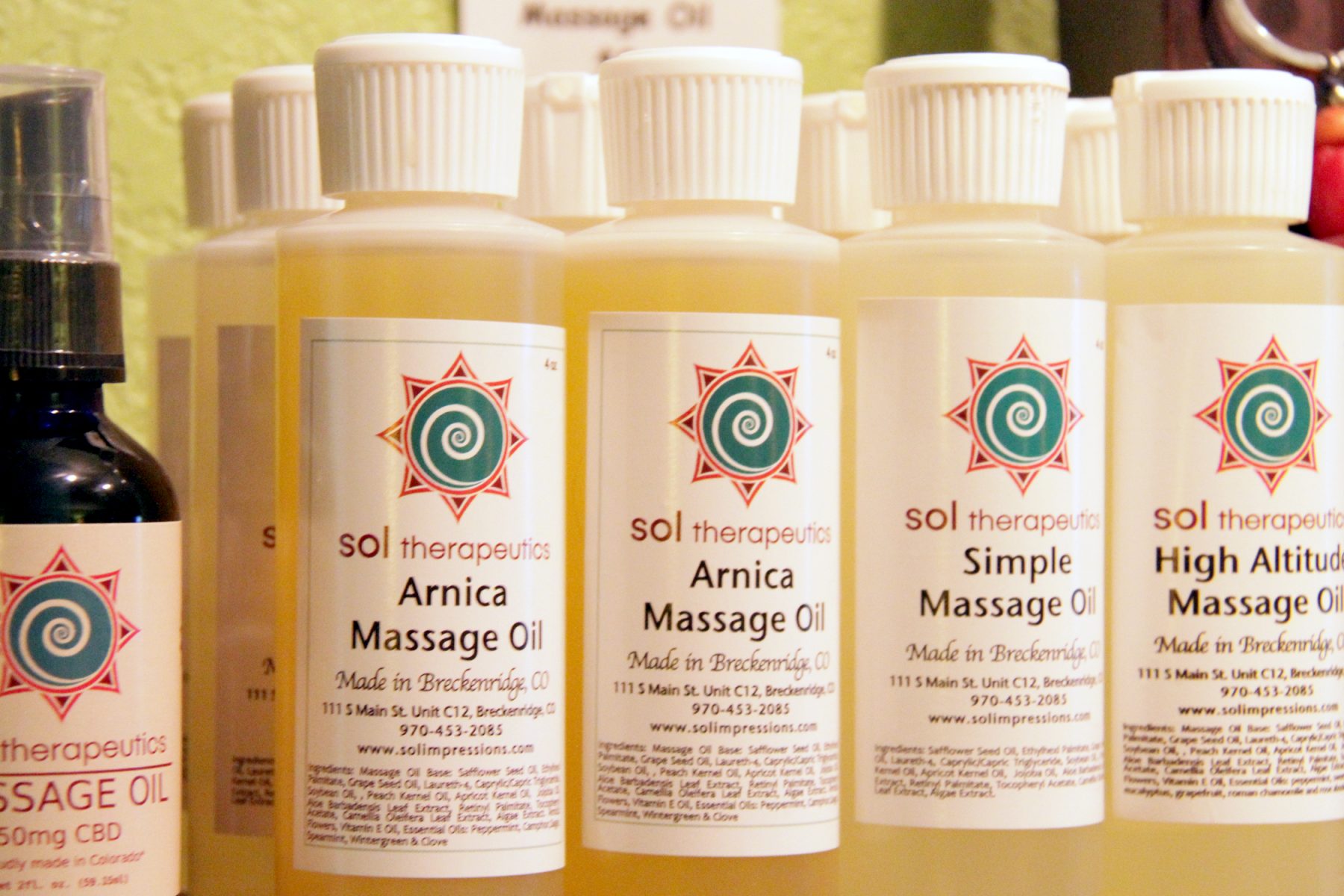 Simple Swedish Massage
This wonderfully relaxing massage technique uses light to firm pressure and smooth sweeping strokes to increase circulation, relieve tension, restore energy and create a sense of well being. This massage is perfect for those who don't enjoy deep work or are new to massage.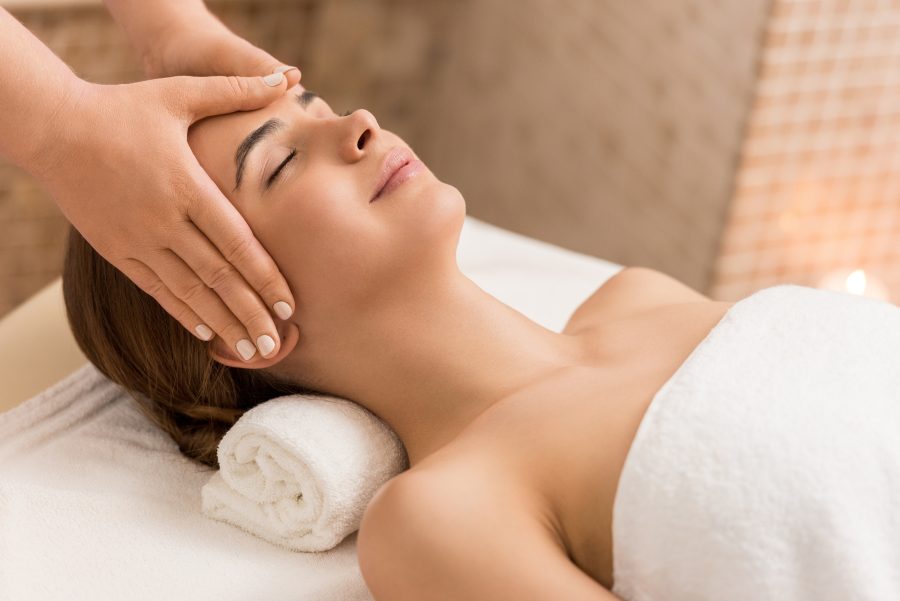 Deep Tissue Massage
Deep tissue massage is ideal for people whose body needs work! This full body, therapeutic massage will locate and relieve tension & address chronic problem areas. It is an invigorating, yet relaxing massage with lasting benefits.
Sports Massage
This type of therapy is ideal for people who live life on the go. The therapy uses medium to deep pressure and will enhance movement, flexibility and optimize muscle functioning. It includes muscle flushing, pressure, friction and stretching. Can be used before or after athletic events or for maintenance between events.
Couple's Massage
The perfect choice for couples, parents w/children or best friends who want to be in the same room together. The price below reflects the cost of a couple's massage with a basic Swedish, Sports or Deep Tissue. All upgrades or Specialty Massages are an additional charge.  Add a 30min feet treat or soothing facial for +190. Can mix & match treatments. We have two couples' rooms.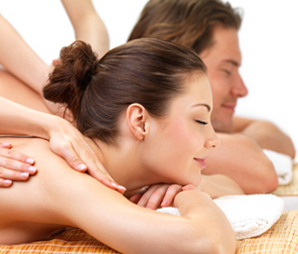 Hot Stone Massage
This pampering massage uses heated stones to provide a luxurious, gliding sensation of warmth that penetrates deeply into your tissues. The therapist works with stones and hands to help relieve tense, sore muscles and restore wellbeing to your body and mind.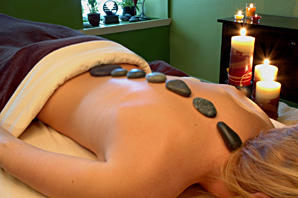 Mother to Be Massage- Prenatal
Now is the time to let someone else take care of you! Allow a therapist trained in prenatal massage aid in relieving the aches and pains that your body feels from carrying a new life. This treatment is available to mothers who are 13 weeks and beyond. For mothers who are under 13 weeks, please bring a note from your OBGYN or nurse mid-wife stating that it is ok for you to receive massage in your first trimester. *Our prenatal massages are performed in side-lying positions with a body pillow. We do not have pregnancy tables & do not recommend them.
Ashiatsu Massage
This barefoot massage technique uses deep compression effleurage strokes that glide over the body, helping to relieve symptoms of chronic soft tissue damage. It is the most luxurious deep tissue experience and a real art form. -Please check for availability.
Traditional Thai Yoga Massage
An ancient healing art also known as "lazy yoga" because it is like doing yoga without any work. The therapist moves your body into a series of Thai yoga stretches while integrating kneading, compression and acupressure along energy lines. It will improve your body's mobility and flexibility. Thai Yoga massage is performed on floor mats, fully clothed and without the use of oils or creams, so please wear warm, comfortable clothing. -Please check for availability.
Oxygen
Pure oxygen is delivered through a nasal cannula for any specified period of time you like! You can add it to a massage or have it while relaxing in our reception area.  Supplementing with oxygen helps relieve headaches, shortness of breath & fatigue. *10 minute minimum
CBD Balm
CBD is a pain relief balm made from industrial hemp. It is not psychoactive and contains no THC. It is a top notch pain reliever, anti-inflammatory, immunity booster & helps relieve symptoms associated with chronic pain, arthritis & sports injuries. It also has an anti-anxiety effect, leaving you with a serene feeling of calm. Our proprietary Sol Therapeutics CBD Balm and other CBD products are available to purchase in our studio or online.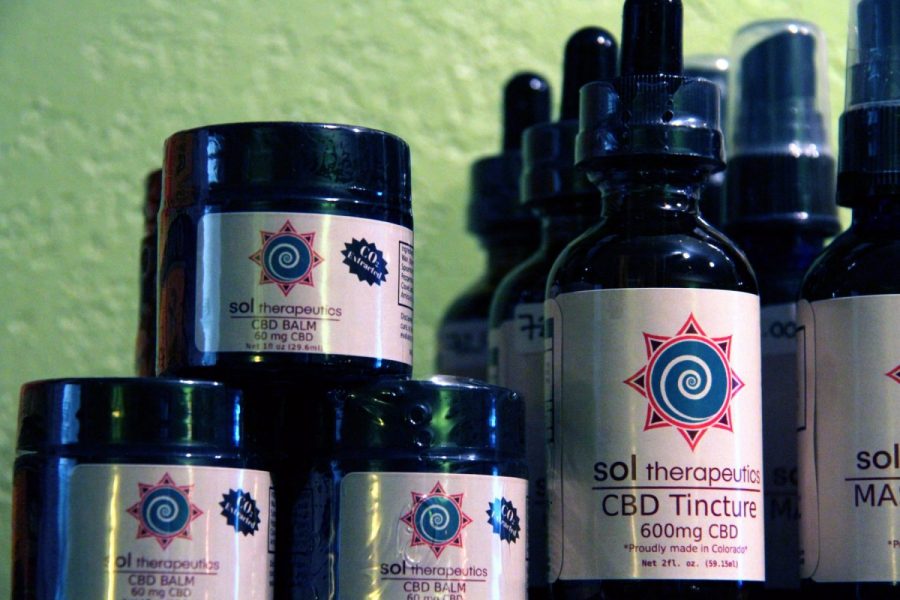 Arnica Oil
Our proprietary arnica oil is made at Sol Impressions. Arnica is a yellow flower that grows wild in Colorado. We infuse it into oil and when used topically it can help alleviate the pain associated with aches, bruising, arthritis & sprains. It can also reduce swelling. It's the ultimate way to heal from your mountain adventures.
High Altitude Relief
Add this treatment to any massage to get much needed relief from altitude induced stuffiness. It includes steam for the sinuses and eucalyptus essential oil to clear the head and heal nasal passages.
Aromatherapy
Choose a single note essential oil or a blend to compliment your treatment and enhance the therapeutic benefits of your massage. There is a list of offerings on our coffee table and 17 to choose from.
Hot Towel Service
Add the steamy warmth of hot towels to your massage.
Soothing Facial Massage

Rejuvenate with a simple, 30 minute facial using steamed towels, refreshing lemon cleanser and nourishing avocado moisturizer. Indulge with a head, neck and shoulder massage. Performed by massage therapist.
(great add-on to any massage)
Feet Treat
Love your feet. Give them a treat. It is a great way to detox and unwind. Enjoy an herbal foot scrub, steamed towels and Sweet Orange Essential Oil leg massage.
(great add-on to any massage or facial)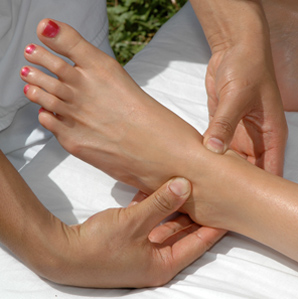 All of our facials are customized using the Sanitas product line, a local Colorado company that focuses on stimulating & nourishing the skin while delivering concentrated, high end, active & biogenic ingredients. Retail sizes are available for purchase and we also do free shipping.
The Perfect Facial
Indulge and unwind with a results oriented facial using high concentrations of active, biogenic ingredients found naturally in your skin. Our facial focuses on your individual skin care needs to reverse signs of aging, treat skin conditions, brighten, hydrate & nourish. Includes skin analysis, deep cleansing, steam, level 1 exfoliation, extraction, massage & serums to leave your complexion refreshed and radiant.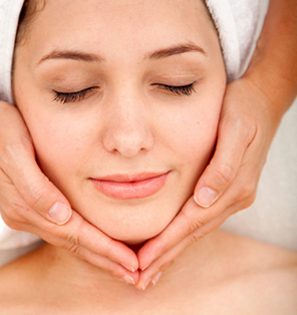 Mini Facial
The same concept as The Perfect Facial, but abbreviated! Great alone or the perfect compliment to a massage session.
(great add-on to any massage)
Ultimate Anti-Aging Facial
This facial takes all the wonders of The Perfect Facial and adds amazing anti-aging flair. Take it up a notch with a deep enzyme exfoliation. Enjoy a Peptide eye treatment. Get a powerful Vitamin C mask & finish off with a high dose of collagen & elastin stimulating peptides.
Post Mountain Facial Soother
When your mountain adventures are done and your face is rosy and chapped, choose this facial to soothe & heal. This treatment includes 2 calming masks & finishes off with a potent Vitamin K serum to restore your face to glory. This facial is great for all skin types & especially perfect for those with sensitive skin.
NuFace Facelift Facial
This facial uses the technology of NuFace microcurrent to gently stimulate the skin, improve circulation & tone facial muscles to give your face lift. This facial also includes deep cleansing, exfoliation, steam & serums.
Light Bright Vitamin C Facial
Vitamin C is skin food so try this amazing anti-aging/brightening facial that will bring your skin to a beautiful glow. This facial has fresh citrus notes and uses high doses of vitamin C throughout. Also enjoy a powerful enzyme exfoliation and lip treatment.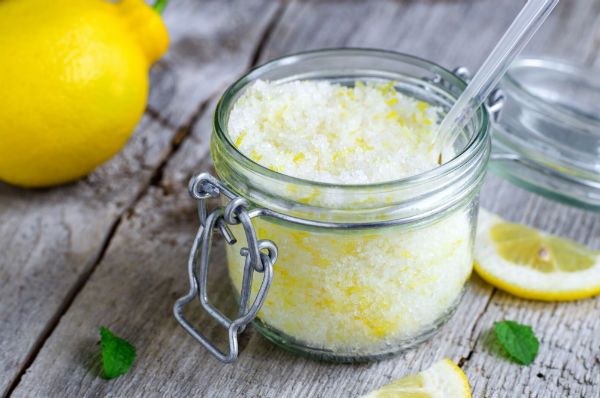 OxyGeneo Facial
This facial uses the patented technology of OxyGeneo to bring rich oxygen to the skin, give a deep exfoliation & infuse active serums into the dermis. This facial does it all: plumps & hydrates, firms & tightens, restores skin volume, reduces hyperpigmentation, and diminishes lines & wrinkles. Your skin will feel buffed and hydrated like never before. You will see an amazing improvement after just one treatment. Great for all skin types, even sensitive skin. Requires no recovery time. You can choose or allow the esthetician to choose between 4 treatment options at the time of service:
Geneo Revive: A Revitalizing Anti-Aging Treatment
Geneo Illuminate: A Skin Lightening & Brightening Treatment
Geneo Hydrate: A Hydrating Treatment for Dry/Dull Skin
Geneo Detox: A Detoxifying Charcoal Treatment for Oily or Acneic Skin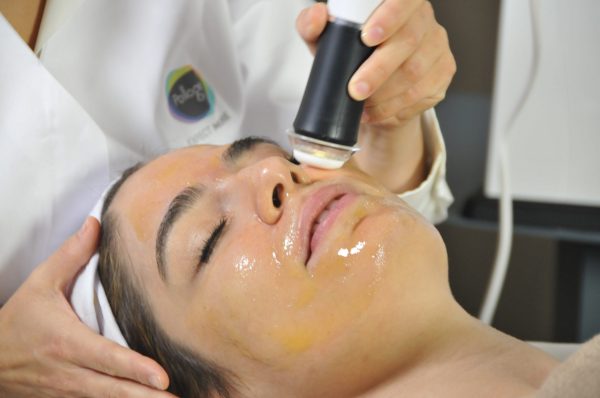 The Man Facial
This manly facial is designed to hearken back to the days when men enjoyed steamy towels, massage & grooming at the local barber. It includes all facial essentials: deep cleansing, exfoliation, extraction & skin nourishing. Also enjoy a head, neck & shoulder massage, a light eyebrow grooming and a smoothing lip treatment. This facial will leave you feeling like the man!
Facial Enhancements
Does not increase treatment time.
Peptide Serum– Professional Strength!
Vitamin C Lip Exfoliation Treatment
Peptide Eye Treatment
New Facial Enhancements!
Does not increase treatment time.
Dermaplaning– removes vellus facial hair & smooths skin
Dermaneedling– uses .25mm needle roller to stimulate collagen & elastin production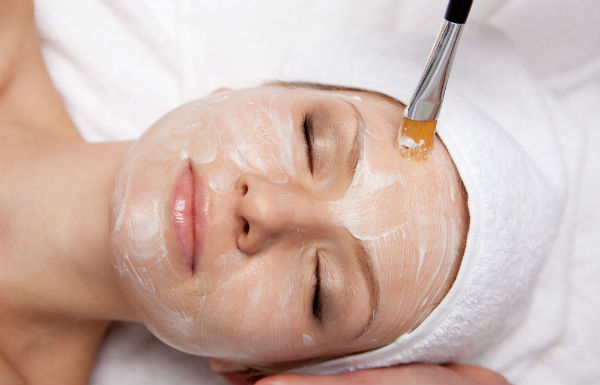 Peels
If you are serious about reducing fine lines & wrinkles, brightening skin, evening out skin texture and exfoliation, then getting a peel is the way to go! Only recommended for those who plan to avoid direct sun exposure for 3-7 days.
–Lactic Peel (mildest peel offered, great for dry skin & brightening)
–Glycolic Peel 20% & 30% (great for anti-aging, brightening)
–Salicylic Peel 17% (great for oily or acneic skin)
–TCA Peel (strong multi-layer peel, great for anti-aging, resurfacing)
–Jessner Peel (strongest peel offered, multi-layer peel, great for anti-aging, resurfacing)
Waxing- facial hair removal only
Mobile Massage
Don't go anywhere. Hire a therapist to come to the comfort of your home! We offer only our basic Swedish, Sports & Deep Tissue massages for outcall.  Please call to check for availability. Advanced booking required.
*2 hour minimum per visit. Payment is taken by phone w/ credit card number. 48 hour full charge cancellation policy applies. $50 non-refundable booking fee with cancellation after confirmation